Sara-Grace Reynolds
Sara-Grace Reynolds is the founder of Third Eye Yoga Collective. She is a passionate student and teacher of yoga. Her goal in creating a teachers' collective is to share the beauty of yoga across many disciplines while keeping yoga affordable and accessible to all students. She has been teaching movement since 2006, initially Pilates, and then yoga since 2009. She is a 500 hour certified yoga teacher via the yoga alliance and has traveled to India twice to study yoga and meditation. She has taught many different styles of yoga including hatha, ashtanga vinyasa, vinyasa flow, and restorative. Sara-Grace believes that asana practice is a tiny fraction of what is yoga, and helps to guide her students towards the higher levels of yoga including pranayama and meditation, which are always incorporated into her classes. She believes in kindness and non violence in all things and her teaching style reflects this.
Sara-Grace is also a physician who recently finished her residency training in internal medicine. She also completed a year of postgraduate training in physical medicine and rehabilitation. She enjoys working with students with all levels of physical ability.
Om Shanti.
Theresa Murphy
Theresa Murphy has been practicing yoga since 1989 and teaching since 1998. She is a certified Yoga Therapist (IAYT), an E-RYT500 and Registered Yoga School at both the 200 & 300 hour levels through Yoga Alliance, a Senior Prajna Yoga Teacher under Tias Little, and is endorsed by Sara Powers as an Insight Yoga Teacher and Insight Yoga Institute mentor. She is currently working towards certifications with the School of Body-Mind Centering as a Somatic Movement Educator and an Infant Developmental Movement Educator.
In addition to these certifications and endorsements, she has studied with many internationally renowned teachers, including Amy Matthews, Rolf Gates, Patricia Walden, Peentz Dubble, Eric Schiffman, Jennifer Welwood, Joseph Goldstein, Baron Baptiste, Shiva Rea, Aadil Palkhivala, Richard Freeman, David Life, Anna Forrest, Sharon Gannon, Leslie Kaminoff, John Friend, Desiree Rumbaugh, Dharma Mittra, and Gurmukh Kaur Khalsa. Her experience caring for her Mother at home in the final years of life was a powerful teaching in compassion and acceptance.
Theresa's teachings cross pollinate from this extensive base of knowledge and experience, harmonizing strength with softness and movement with stillness and inviting a loving, embodied sense of presence and wellbeing within her students. In addition to her offerings at Third Eye Yoga Collective, she teaches workshops and teacher trainings throughout the country. You can learn more by visiting www.TheresaMurphy.net.
Meng Le
Meng first started practicing yoga thanks to a recommendation from her primary care doctor for insomnia and anxiety while in high school. Her first experience was a Yoga for Beginners VHS tape by Patricia Walden and many years later, the first yoga studio class she took was a gentle restorative class. Yoga started as a way to achieve a restful night of sleep and has grown into a lifelong quest for knowledge of the heart, body and mind.
After years of practice and completing a 200HR YTT with Theresa Murphy, she now teaches at many local studios in the Worcester and metrowest area as well as at WPI and Clark. She teaches various styles including hatha, vinyasa, gentle, restorative and yin. Meng has studied under all the teachers at Third Eye Yoga Collective, Tias Little, and has also completed a restorative yoga training with Judith Lasater. She likes to seek out new styles and teachers but her main inspiration is Theresa Murphy.
Her classes aim to leave the student with calmness and ease. She is passionate about cultivating curiosity, self-reflection, and practicing with an open heart. The practice of yoga is here to help each person in realizing the wholeness and love that they're capable of embodying.
Jacki Libby
Jacki first came to yoga looking for a safe place, quickly realizing that there is no safer place than coming back home to herself.
Jacki received her 200 hour certification in Worcester in 2016. Even as a teacher, Jacki is always a student, influenced by all styles of yoga, all the teachers at Third Eye Collective, along with Jacqui Bonwell, Alexandria Crow and Heather Castagnaro. She is also a student of Ayurveda, a complimentary practice to the art of yoga.
Jacki teaches the way she practices – slow, methodical and intentional with a focus on the power of choice and trusting yourself. She believes in paying more attention to what the practice feels like, rather than what it looks like – that yoga is a feeling, not a shape.
An enthusiast for the outdoors, nature is her biggest inspiration. Off the mat, Jacki loves to be outside – hiking, gardening and biking. She works at the Worcester Art Museum and is surrounded by inspiring people, cultures, communities, and art daily.
Heather Castagnaro, 500 RYT, 200 E-RYT
Heather has been practicing yoga for over 20 years. She has attended and received her 200 and 500 hour certifications in Prana Flow through Shiva Rea's Samudra School, led by Shiva's Senior teacher, Coral Brown. As a dedicated student of yoga, and her love of being outdoors, Heather draws inspiration in her own practice and teaching from nature and its many forms. She wholeheartedly believes that yoga is about community and offers space for students to experience their practice in a dynamic yet supportive environment where compassion and acceptance are encouraged.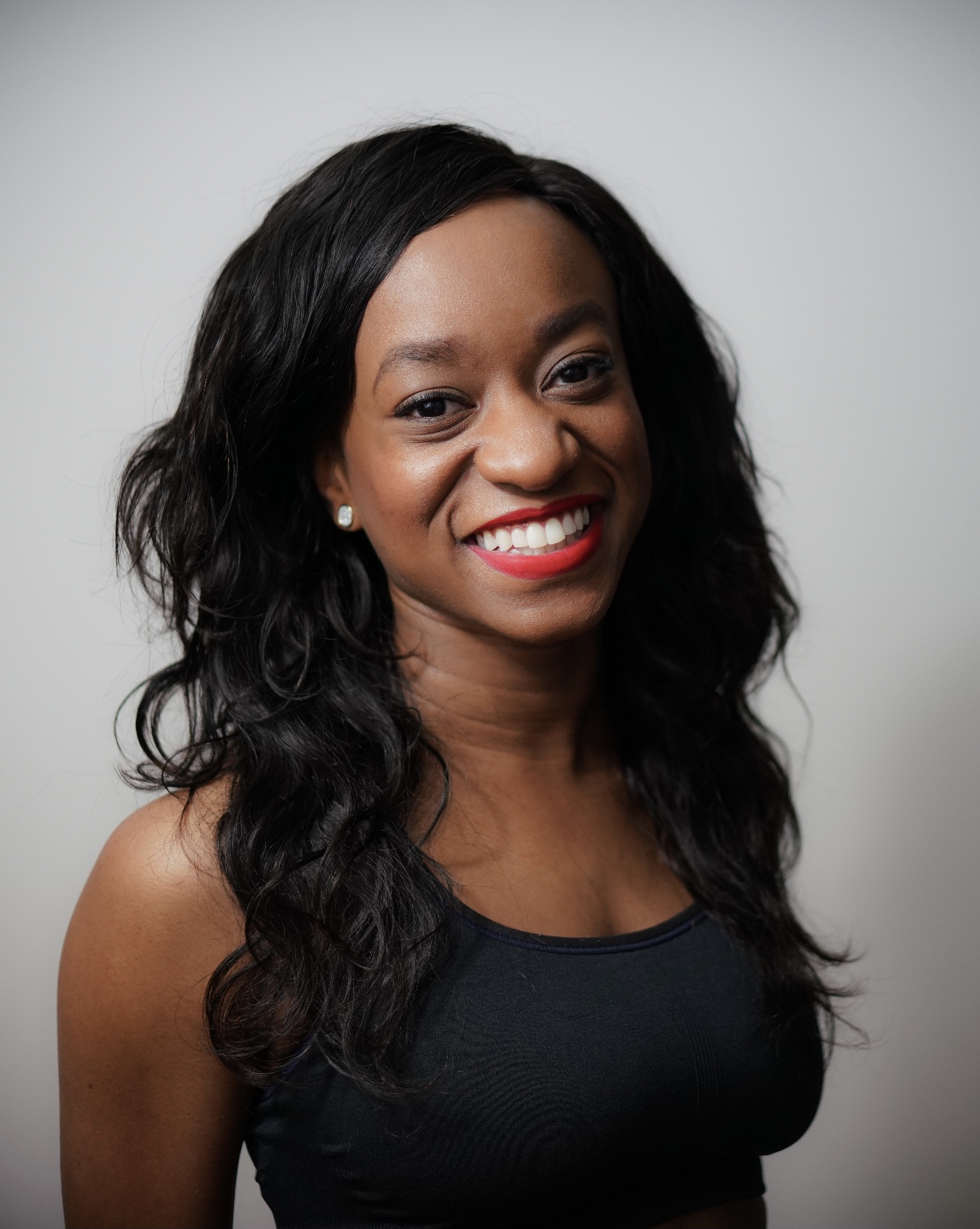 Sherylynn Sealy
Sherylynn is passionate about wellness. A certified yoga instructor, barre instructor, artist and woman of faith, she seeks to encourage and spread a message of hope in her teaching. She received her yoga certification from Mang'Oh Yoga in New York City, and has taught across New England, New York, and New Jersey. Sherylynn leans into her faith in her personal asana practice, and is the founder and owner of TrustLoveKnow | The Christian Wellness Company where she offers a Christ-centered vinyasa alternative to traditional yoga classes. To learn more visit: www.trustloveknow.com.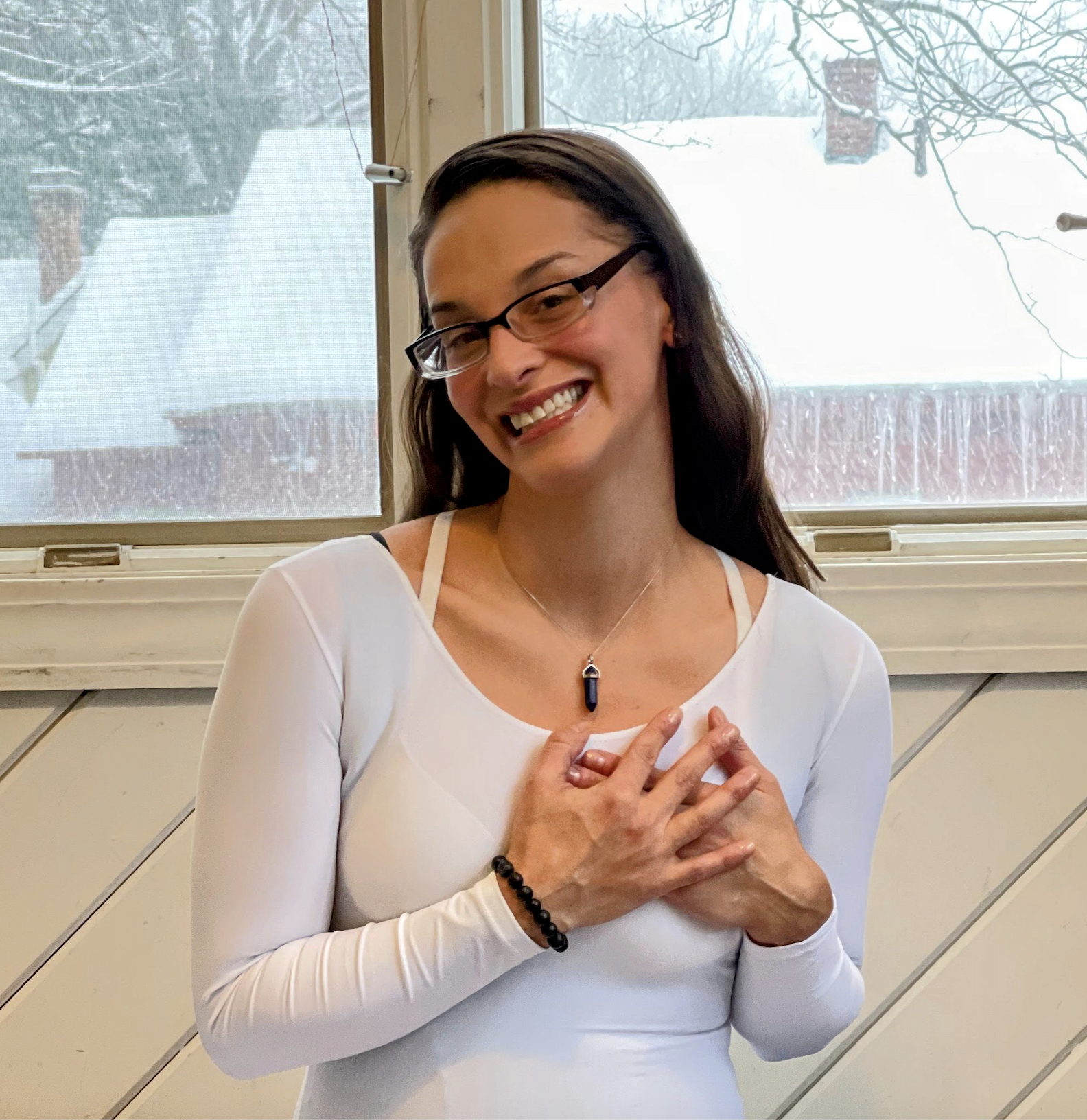 Mar'Kee Thomas
Hi, I'm Mar'Kee! I am a  yoga teacher and practitioner, a social worker and a mother of two.  A multiracial, woman and a spirited rebellious soul, I  align with anti-oppressive and liberatory approaches to create equitable healing results and capacity for the vulnerable. I found yoga as a tool for stress relief when pregnant with my first child, 11 years ago. After the traumatic loss of my beloved older brother in 2014, I embarked on a journey of identity reclamation and enlightenment. I utilize crystals, essential oils, ancestral altars, nature, astrology, mantra and introspection in my healing work. Now a 200hr, Yoga Alliance certified yoga teacher, I have combined my Social work training with the rich, profound tools embedded in the study of Yoga to elevate my healing capabilities. I seek to live an authentic life, leaving a legacy for my children of love, passion and connection.  I offer traditional yoga asana to individuals, groups and corporations and one one one sessions for those interested in longer term individual healing work. My goal for this work, and for all of humanity, is that we all find liberation through a continuous process of learning to face ourselves. Follow me on IG: @markee.thomas.yogi or on YouTube: MarkeeThomasYogi to stay up to date with what I'm working on.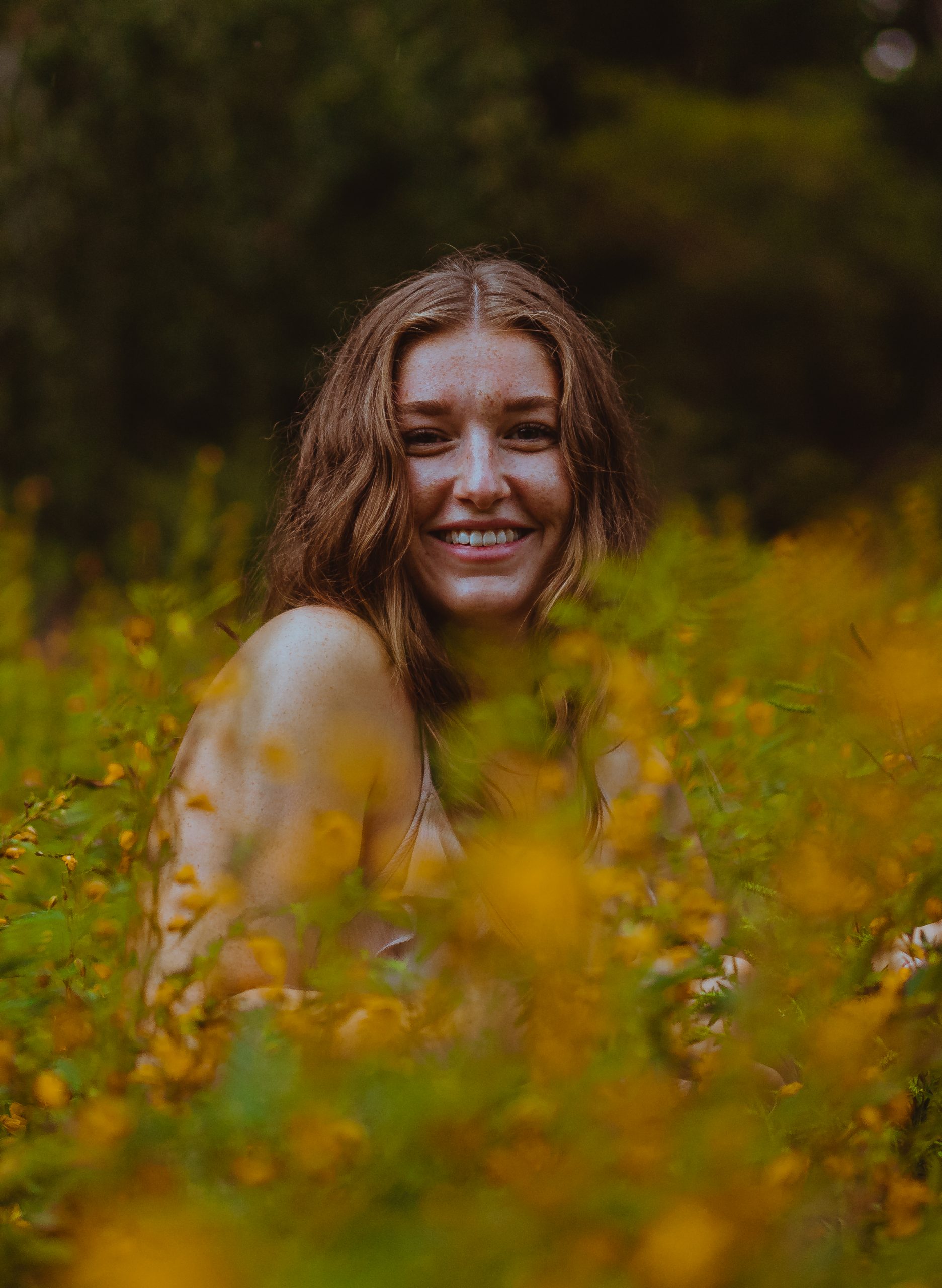 Carolyn May
Carolyn believes that moving the body mindfully can have drastic impacts on our lives and overall health. She teaches yoga to show people a healthy way to cope, heal, and grow. Common themes in her classes are courage, releasing expectations, and body alignment. Coming from a musical background, Carolyn loves to create new playlists for different class styles and seasons. She is a 200hrRYT and teaches hot power yoga and gentle yoga in Boston and is excited to become a part of the Third Eye Yoga Collective. Her style of teaching is fluid; she doesn't always have an idea for what she wants to teach, but instead pays attention to the energy in the room and reacts accordingly. Teaching yoga is her favorite thing to do because she's able to allow space for people to feel good in their bodies.
Besides yoga, Carolyn loves music, herbal medicine, nature, plant-based cooking, and her friends and family.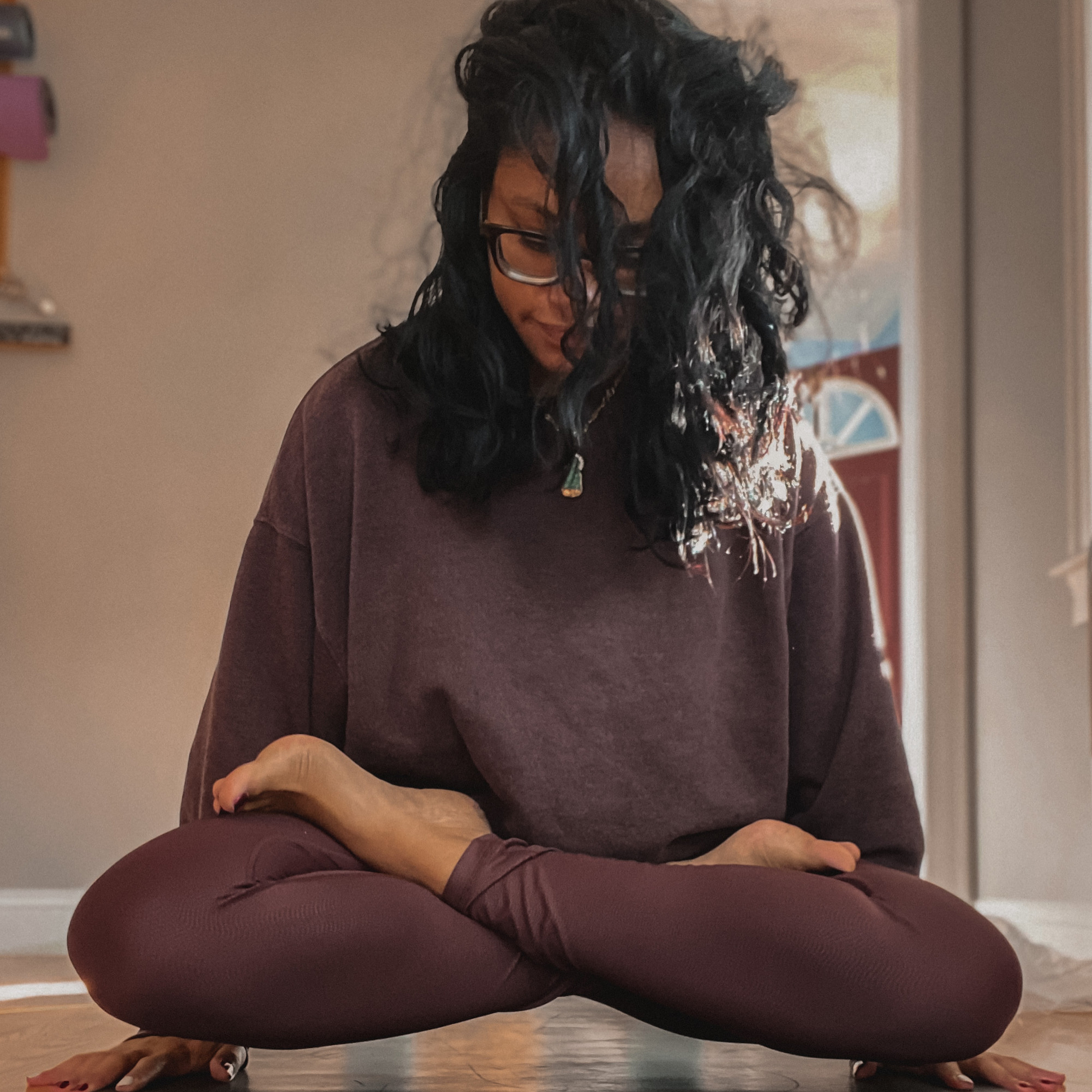 Jordan Murphy
Jordan's yoga practice started in 2013 as a way to move through deep depression and anxiety. She teaches all-levels vinyasa inspired yoga, including  prenatal, slow flow, and restorative. Her classes hold focus in tuning inward, noticing when the body and mind are out of balance and how the practice of yoga can bring us back to self. Jordan is a 200hr RYT, YA Certified Prenatal Yoga Instructor, and is currently studying for her certification in Trauma Conscious Yoga. She is the founder of Worcester BIPOC Yoga Collective, her passion is to create a safe inclusive yoga space for all.
Outside of teaching yoga, Jordan is a mom, and loves to spend time at local coffee shops and hiking in her backyard.
Cindy Boulter, BSc, ERYT 500, ACE. SUP Yoga, Yoga Therapeutics
Cindy is committed to helping teachers, students and private clients expand their possibilities through education, movement and self-exploration.  She has a deep curiosity about the function of the human body and how it is a barometer for what is going on in the more subtle realms of the mind and the emotions. She has over 20 years of experience in the fitness industry as an instructor and international presenter, and over 16 years' experience teaching yoga and training yoga teachers. She holds a Bachelor of Science in Health Sciences, has studied extensively with numerous teachers and programs, including Baron Baptiste, Rolf Gates, Shiva Rae, Ana Forrest, Tom Myers, Bo Forbes, and Theresa Murphy. After studying meditation with Sarah Powers in Thailand and attending silent retreats, she realized her need for a daily meditation practice and how it is essential for her to calm the crazy and create more peace in her life. She has studied Yoga Therapeutics with Dr. Bo Forbes, and she is currently completing the three year IAYT certified Yoga Therapist Program with Susi Hately and she is studying with Amy Mathews to become a Licensed Somatic Educator with the School of Mind Body Centering.
Cindy's seminars and workshops have been presented throughout Canada, the US and Japan. She has assisted and taught classes at Kripalu for Bo's sessions on Yoga for Anxiety and Depression, and has taught 6 years of 200 Hour Yoga Teacher Trainings.
Her classes are mindful explorations of movement and stillness infused with a sense of humor.  Visit www.cindyboulteryoga.com for more information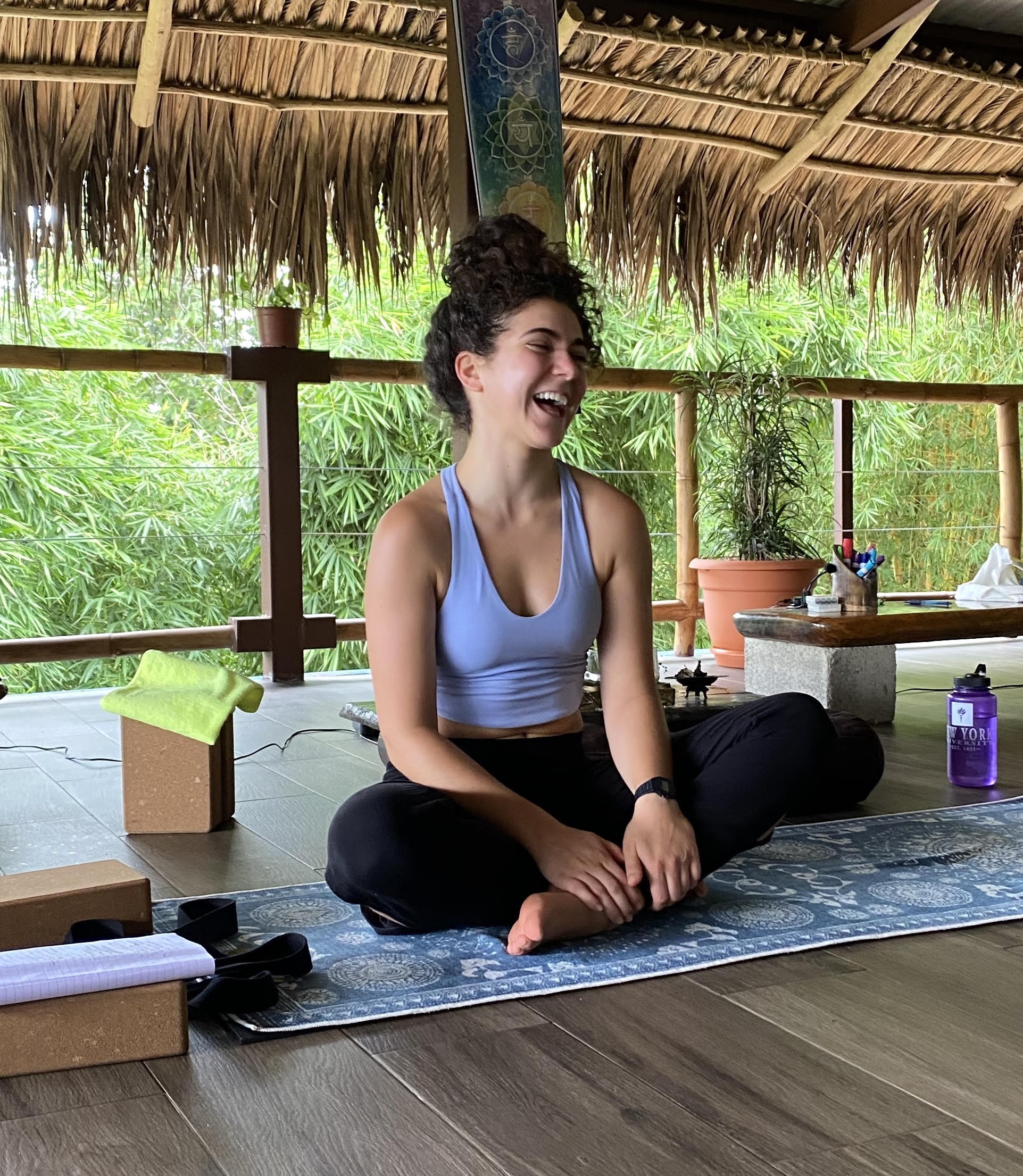 Eden Diamond
Eden was first introduced to yoga by her dance teachers as a child and has been practicing now for over a decade.
With studios closed during the pandemic, she found joy in leading her friends and family through yoga flows, completing her 200 hr YTT in the summer of 2022.  Eden is passionate about integrating balance throughout her life and considers yoga to be a core component of that equation. As a medical student, she understands that life is chaotic and finds that her yoga practice has been instrumental in keeping her grounded and mindful. Her flows are vinyasa-style with ashtanga influence and a focus on uniting mind, body, and breath.
She's looking forward to moving and learning together as she begins to teach at Third Eye Collective this fall! When off the mat and not in school, you can find Eden singing by her keyboard, going for a hike, or cooking dinner with friends!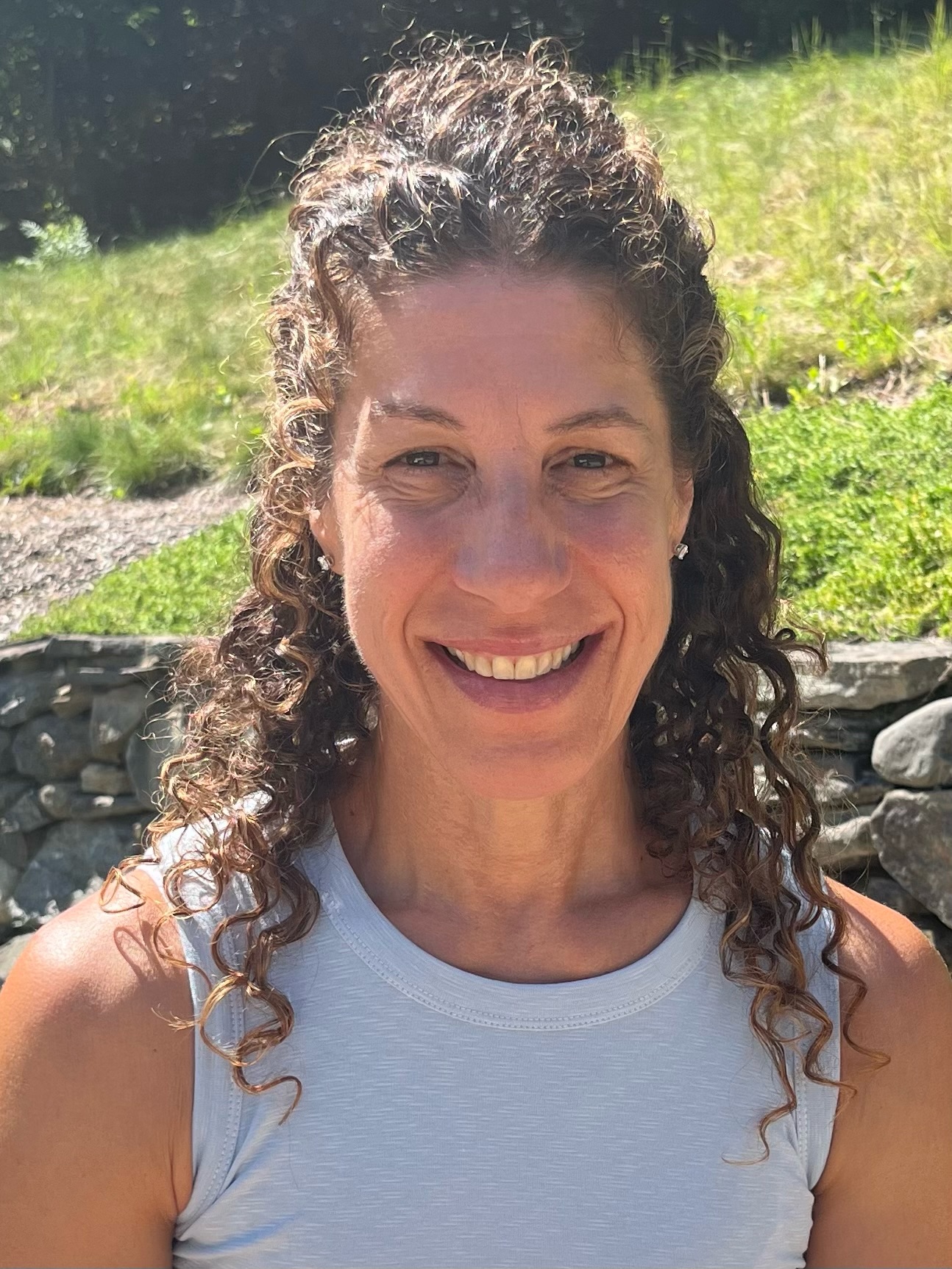 Jennifer Davidson
My name is Jennifer Davidson and I have been studying yoga, meditation, and fitness for over 20 years, have certifications in yoga, pilates and massage therapy.  I have studied yoga teachers like Cindy Lee, Gurmukh Kaur Khalsa,  Baron Baptiste and Rodney Yee as well as  spiritual teachers, Amma,  Dipa Ma and  his holiness, the Dalai Lama.  My experience includes working with pre and post natal moms, infants, teens, seniors, veterans and post surgical patients.
My trainings include Yoga philosophy and anatomy in college and in 2000 I graduated from Frog Pond Yoga Centre.  In 1998 I graduated from the Massage Institute of New England in Somerville Massachusetts and in 2013 I received certifications for mat pilates and barre pilates through Balanced Body.  Other degrees, certifications and trainings include a BA at Seton Hall University, Prenatal Yoga and Reiki 1 and 2.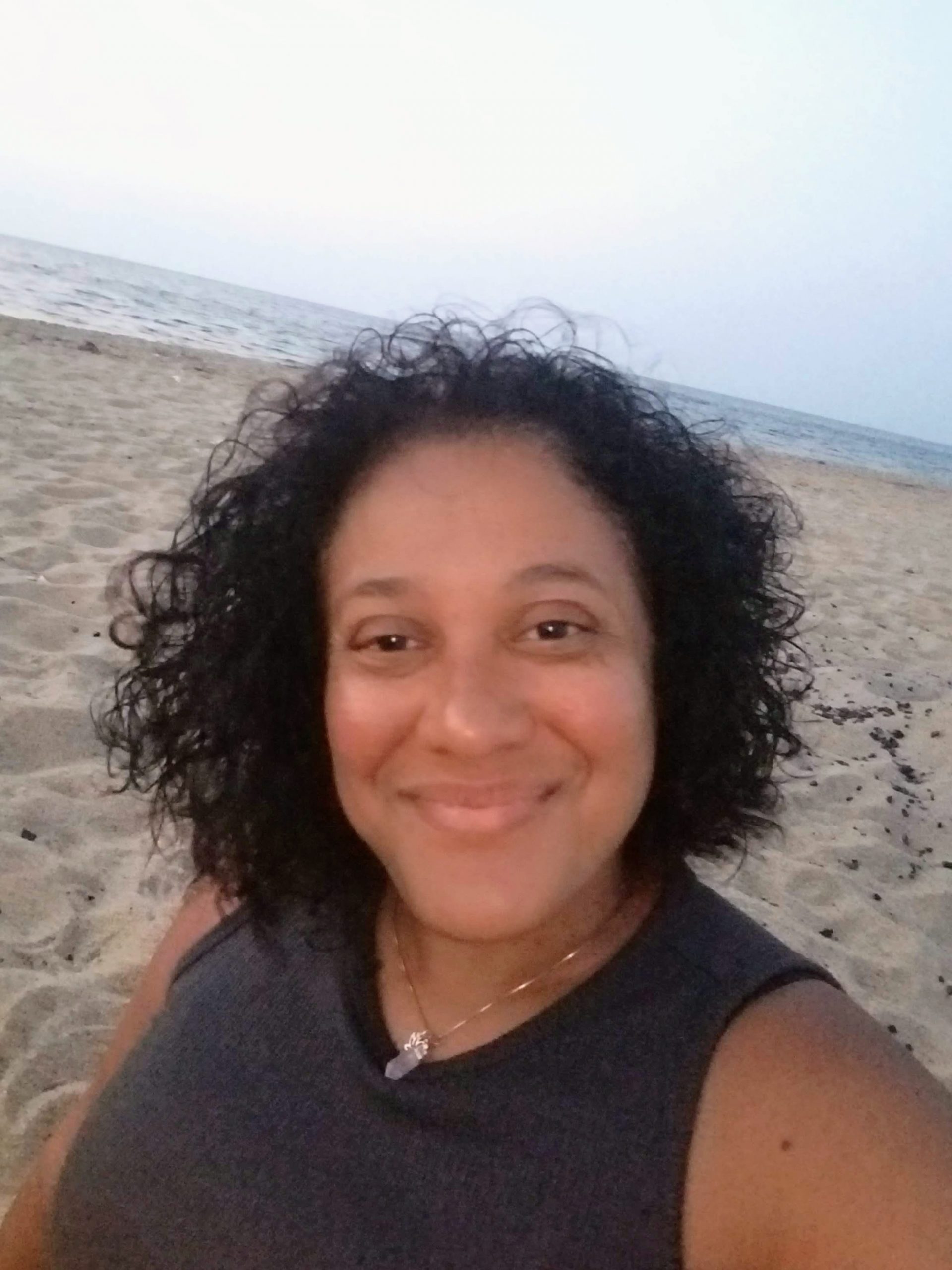 Ruth Febo
Ruth Febo, she/her/ella, (RYT® 200), started practicing yoga in 2003 as a way to work through some medical issues.  She later realized the practice was much more than a way to move her body and started studying yoga of-the-mat.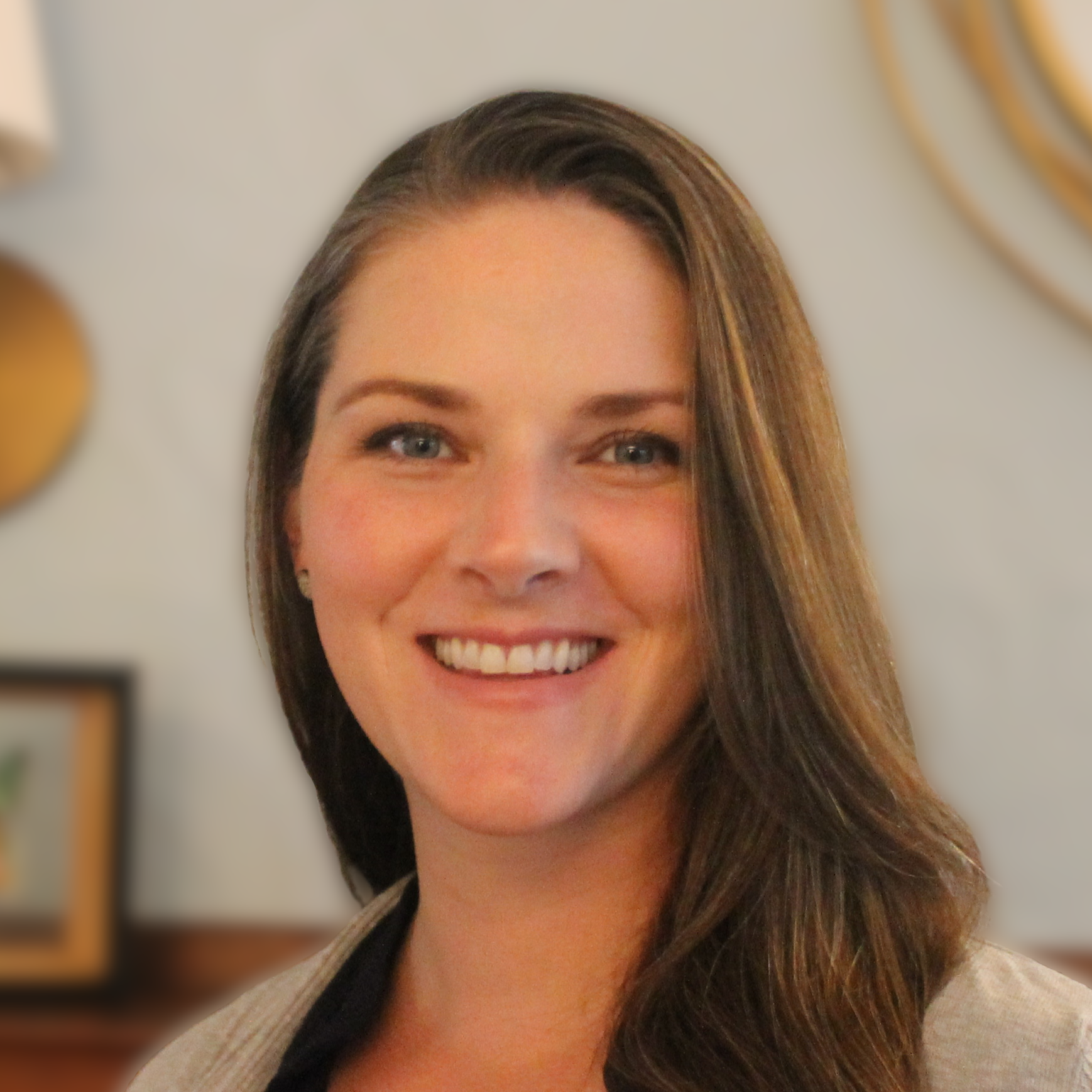 Katy Allen
Katy was first introduced to the practice of yoga and meditation while studying abroad in Mexico over fifteen years ago. She still remembers how confusing it was to follow along with the teacher and how new the mindfulness practices felt. As a result, she always feels especially compassionate and excited when new practitioners join class.
Even amidst the  initial challenges, the seeds of practice were planted. In 2018 she received her 200-hour yoga teacher training from Down Under School of Yoga. Although she learned quite a bit in her teacher training journey, it opened her eyes to all she has to learn and ignited a desire for continued practice. Katy aims to hold a beginner's mindset when engaging in her practice and appreciates yoga for the continued challenges, growth, and self-connection it offers. Just like in life, the lessons you gain from the mat seem to be endless and there are always places to grow. Katy is especially interested in exploring how yoga can support us in entering states of rest and healing.
She is excited to be part of the Third Eye community and to continue learning from the teachers and students around her. When she is not on the mat, she's enjoys spending time with her family, exploring her beloved city of Worcester, or working as a psychotherapist.
Lilly Sarmiento Caruso
Lilly discovered yoga 20 years ago when she was searching for an antidote to reduce stress and manage her chronic back pain.  She quickly realized that the healing benefits of yoga reached far beyond the physical and fell in love with the practice as she started to experience unexpected shifts.  Her work in human services became more manageable and her pain gradually subsided. Finding yoga transformed Lilly's life and beliefs in many positive ways. 
In 2004, Lilly completed her 200HR YTT and has since continued to study and train extensively with various yoga and meditation teachers, including Rolf Gates, Shiva Rea, Shawn Corne, Johnny Gillespie, Josh Summers, David Nichtern and many other local and internationally recognized teachers. 
Taking a special interest in maintaining back health, she has completed several programs focusing on principles of alignment, biomachanics as well as yoga for relieving back and hip pain. Lilly has worked closely with physical therapists to bring components of PT to her own practice and teaching style.  Most recently, she completed her 300HR Advanced YTT through Metrowest Yoga. 
Lilly's classes develop organically, depending on the students' needs. With careful attention to alignment, breath, present moment awareness and core integration, Lilly guides her students to move from their center to find the essential balance between strength and mobility.  Her classes are an invitation to play and create space for self-reflection. Sharing the gift of yoga has become one of her greatest joys and passions.